Last week I did a For the Bros special but now it's back to the girls. Don't fret ladies I didn't forget about you.
Dear Ladies,
Men are tough to understand and they're even harder to shop for. Guys say they are simple, not picky, easy to shop for and a few other preposterous lies but the truth is – men are worse than women. This is because of one simple fact: What men want, they buy. This holiday season, ladies, the challenge is on. Find that perfect gift for your perfect man that he hasn't already gone out and got. Whether you are buying for your boyfriend or your friend, it will be a holiday hunt. Here is your holiday gift guide for men, and again- you're welcome.
Mr.Friend
Guy friends are easier to shop for than other guys. They will almost always like what you get and don't need to get all sentimental about it either. A few ideas for your man friend are below.
Shirts – Men always need shirts. I would check out American Apparel for some simple yet effective purchases.
Backpack – If you know your friend needs a new backpack this is a perfect gift. Topman, and American Apperal are both great places to find one for a great price.
Music – Pick out some of his favorite songs and burn them to a CD. If you're stuck on what to download, get him an iTunes gift-card so he can buy whatever he likes, even if it's the new episode of Suits. The best thing is you can buy an iTunes gift card online and send them via email with a personalized message.
Mr.I-Wish-We-Were-More-Than-Friends
As I said in my previous gift guide article, if you are buying for a crush, your gift must be low key. No one likes the clingy girl who went all out on a gift when the two of you haven't even gone on your first date yet. The dude will most likely keep the gift and send you packing. Not to be harsh but come on he got a gift out of it right? So if you are looking to keep this man, stick to a simple gift. Small presents that are inside jokes between you two are the best.
Gift from Abroad – If you are lucky enough to be spending the holidays take advantage of this opportunity to buy gifts! Tropical locations inparticular are filled with markets packed with little trinkets.
Holiday Movie – If you have ever discussed his favorite holiday movie, go out and buy a copy to give him. A simple note along with the movie is a cute yet not overbearing gesture. Home Alone is a great holiday classic if you are stuck.
Travel Gift – If your crush is going away for the holidays give him a small gift for his trip. Send him off with a travel pack full of sunscreen and aloe or a hat. Every time he uses the gift he will think of you. This is what you call hitting two birds with one stone, ladies.
Mr. Right
Holiday shopping for your man can be stressful. The key is to think about what he needs. Men enjoy receiving things that they wouldn't buy for themselves. If you are dating the sentimental type, think about a moment you spent together or something that reminds you of him. Refer to the list below for a few ideas for your Mr.Right.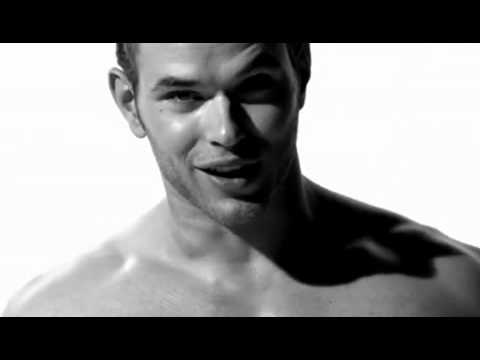 Undergarments – Stock him up with some boxers or briefs- whatever suits your fantasy. This is a great gift because other than what his Mother once gave him, men don't tend to restock their underwear drawer. If you don't know where to start, you can't got wrong with Calvin Klein. Come on, who doesn't want their man to look like Kellan Lutz.
Watch – If you are looking to buy a more expensive present this year, a watch is a perfect present. Nixon watches are a great choice and come in many different styles. Plus while you're browsing you can always pick out one for yourself!
Bundle of Joy – Usually men don't enjoy gift baskets however this may be an exception. Put together a box of his favorite things. For example a box of music items for your guitarist boyfriend. Add a guitar pick, a capo, some new strings, his favorite CD and new notebook for writing songs.
Cologne – Men don't usually understand why this is such a great gift and here is why. Your girlfriend buys the bottle of cologne she wants to smell on you. So get the hint and just wear it.
Christmas Baking – Men love food. Bake for your man and he will swoon.
Merry Christmas Ladies and Good Luck!