This is part 1 of the soundtrack to the end of the world.  Hell, this is a magnificent soundtrack that could last 5 rounds with George St. Pierre if it had to.  This list is a compilation of the top records (mixtapes count) released in 2012.  Including Electro/House/EDM doesn't seem fair to, as there is seldom a widely released album to be picked up in a music store, despite the burgeoning genre's immense popularity and the clear talent some of these producers have, creating major hit singles on a monthly basis.  That being said, the 25 best albums from this year span many a genre and I strongly suggest giving each record a chance, if only by listening to one song from each.
Before getting started, I have to give a special mention to Big Boi for his record Vicious Lies and Dangerous Rumors.  This is the ultimate mix of indie and hip-hop.  You won't find this album on the list, as it has just been released and I have yet to listen to it enough times to classify it, but with a full listen-through under my belt, this half of Outkast deserves a big shout out.  Good on you for bringing such awesome acts as: Little Dragon, Phantogram, Wavves, and Jai Paul in on this with hip-hop heavyweights Ludacris, UGK, Big K.R.I.T., and T.I.
Listen to: Lines
#24          Maps & Atlases – Beware and Be Grateful
#23          Two Door Cinema Club – Beacon
#22          Schoolboy Q – Habits and Contradictions
#18        Theophilus London – Rose Island Vol. 1
#16        Michael Kiwanuka – Home Again
#15        Alabama Shakes – Boys and Girls
#14        John Mayer – Born And Raised
#13        Imagine Dragons – Night Visions
#12        Lana Del Rey – Born To Die
#11        Fiona Apple – The Idler Wheel is Wiser Than the Driver of the Screw and Whipping Cords Will Serve You More Than Ropes Will Ever Do
The world needs Fiona Apple.  We need her emotional music and her whacky personality.  She has 10 legitimate hit songs on this record, each of them evoking another emotion, be it: melancholy, sadness, elation, etc.  This is a woman who canceled a tour because her dog is living out his last days, so imagine the rawness behind her writing.
Listen to: Daredevil, Jonathan, Werewolf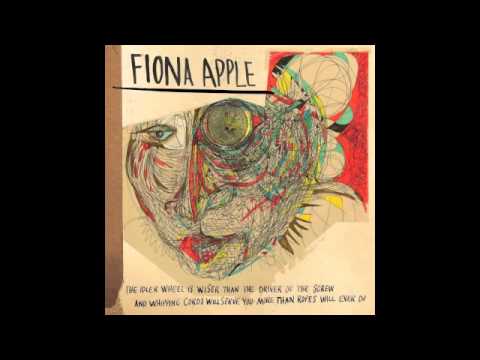 Check back soon for Part 2 of the 25 Best Albums of 2012!