The Grammys: Stylists on Strike.
As the 53rd anual Grammy's came to a close Sunday night I couldn't help but wonder:
When did that Lady Antebellum song 'Need You Now' come out? I feel like I've been listening to it at grocery stores and in elevators everywhere for years. Granted it accurately romanticizes the booty call while remaining a cute and catchy song. But seriously? Four Grammys?
How do you spell Lady Antebellum? Antelbaum? Andelbaum.
And: Oh my gosh was there a stylist strike we didn't hear about? Is the recession that bad?
I was looking through the red carpet photos trying to create a best dressed list and it was SO HARD. It pains me to say that Snooki would make the top five. Look sharp kids. When the Jersey Shore out-classes you it is time to run (not walk) to your stylists and beg them to come back.
To think that after Katy Perry woke up hungover in a tussle of curtains and feathers the morning of the Grammy's she almost surrendered to an actual dress. But I like to imagine that her hubby Russel Brand coaxed her into using found materials to fashion her outfit. "Oy love, why don't i take this curtain and wrap it around like so, and I bet I can rangle these feathers into a pair of wings for you. Now pop on one of your glitter bras and off we go!" Katy happily obliged.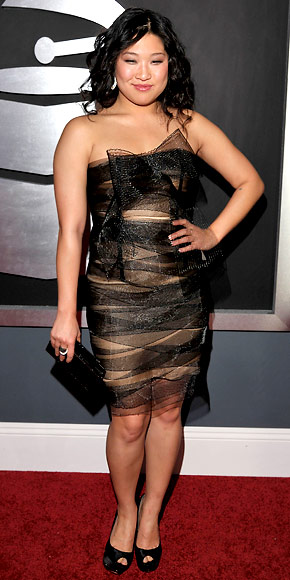 And then there were the lovely and talented Rhianna and Glee's Jenna Ushkowitz who, like Katy Perry, must have been tricked into thinking this years theme was Anything But Clothes.
And there are no words for Nicki Minaj..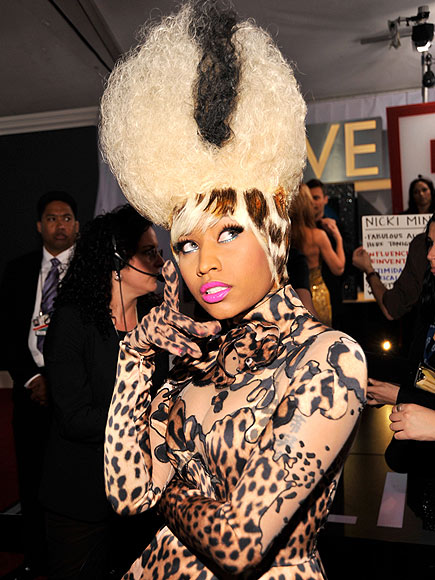 Everyone else fell into some sort of in between. I thought people either looked beautifully boring or absolutely insane. That being said, the actual show and performances were great. Who didn't thoroughly enjoy Gwenth Paltrow singing with muppets or John Mayer and Keith Urban's Jolene? However I can only hope that publicists everywhere are already encouraging their clients to find something that will effectively eclipse their Grammy outfits.
I'm Chelsi Mittelholzer and you can find more of my blog posts and photography…
Chelsi is a photographer and blogger based in Toronto Ontario, you can check out her work at her website http://www.mynewfavaddiction.blogspot.com