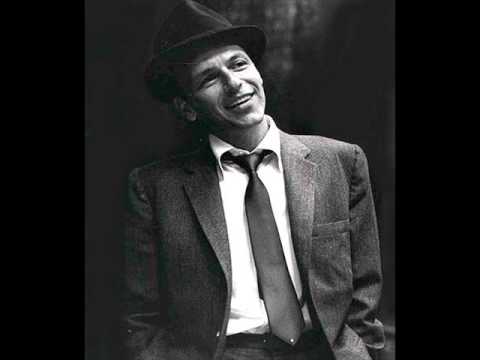 People often become consumed by the thought of accomplishing their innermost ambitions, whether it be financial success, spiritual fulfilment, or simply completing a hiking trail. They let the road to success, the trials and the tribulations, pass them by unnoticed. But happiness is not simply rooted in the destination; rather it is a way of travel. The roads we take and the paths we choose are imperative in shaping the people we become. So whether you're flying first class to Florida, or backpacking through Thailand this holiday season, remember to enjoy and experience every moment of the journey.   
The nomads and the wanderers believe in travel, but everyday people often become consumed with the outcome rather than letting experience run its course. Travelling is all about following your passions and although it used to be thought an elegant endeavour, we have become accustomed to its charms, taking for granted the magnificence of flight – the ability to transcend gravity in mid-air. Travel should be about enriching experiences and sophisticated dress, rather than the dreaded airplane food, stuffy airports, congested cabins, and tasteless sweatpants.
The romanticism of train stations– of being between two places at once, of the unity that airports foster and the excitement of an approaching experience should make travelling a thrilling rather than a tiresome venture. So download a good soundtrack, keep some holiday movies on hand, and perhaps even strike up a conversation with the person seated next to you. Travel in an open-minded, fully immersed, enthusiastic fashion. Travel in vogue.
The in vogue traveller is the free-spirited artsy-type. She dresses comfortably and with the knowledge of her experiences and travels, wearing layers to ensure she can adjust her ensemble in accordance with the temperatures. Leggings, a knit sweater, some fuzzy socks, an oversized shawl, a comfortable jacket, a zip up bag to prevent her knick-knacks from falling out, and sunglasses for those early morning flights. Slouchy yet sophisticated silhouettes and comfortably chic pieces in cashmere or cotton are her favourites.
The in vogue girl is concerned with just that – the present, at that particular time, she is not fixated on her destination, taking the time to let her mind wander and internalize her thoughts. And despite the façade that her ensemble might project – prim and polished – she becomes lost in the journey, allowing her mind to wander for the brief moments that she is in no particular place, with no particular demands or obligations – and in those instances, she is vulnerable.
We often condemn the wanderers for being unsure of their destination, but fashion is all about the creative process – the inspiration gained through experience and through travel. And maybe sometimes it's better to be lost or free. Perhaps people become too consumed by the final product, that they don't let experience run its course. Travelling is for everyone, but I think roaming favors the young – the impressionable, the passionate, and above all, the dazed and confused.
Starry-eyed and fascinated by her environment, the in vogue traveller does not set limitations; she sees the world as a series of vast people and places waiting to be experienced. And just as she goes into a bookstore to get lost in the aisles unsure of what she will choose, she does not structure her travels, preferring rather to see where they take her. Because travelling is the most invaluable form of knowledge and when you are young, experiences really resonate, you grow and change in immeasurable ways. Travelling makes you rich.
But despite all the magnificence, there's no denying that travelling can sometimes be an unpleasant experience but finding the perfect carry-on bag to hold all your essentials can ease the stress. Just like people, the perfect carry-on should become worn with time – with experience. Cowhide leather, simple but with a natural finish that ages beautifully. It should be a bag with character, solid with a rugged exterior, structured and reflexive of its owner's personality. A beautiful carry-on is well made but impressionable, scoffing in some areas with use, just as people become tainted with age. Men's bags tend to be my personal favorite for their subtle branding and impeccable upholstery and craftsmanship, plus they're oversized which is perfect for toting around all your carry-on items. Check out this Balenciaga Arena Classic or this Coach Bleecker Legacy Leather Weekend Tote.
And like its possessor, the inside of the bag should hold insight into the heart of the traveller. Overflowing with all the essentials and not-so-essentials. Here's what we think should be on your carry-on list this holiday season (fashion/beauty & books/writing) to make your carry-on a little bit more of a Carrie-on:
1. Passport & boarding pass.
2. Leather bound journal & pen to record all of your travels, thoughts, & encounters.
3. A collection of fashion magazines (Vogue, Elle UK, Harper's Bazaar).
4. Your MacBook or iPad.
5. A camera to document the beauty of nature or incomprehensible human ability.
6. An oversize shawl to double as a blanket and keep you warm on the plane (eye mask, optional).
7. Makeup bag (some powder, lip balm, and some hair elastics).
8. Some good-reads (J.D. Salinger's The Catcher in the Rye is a personal favourite).
9. Your cellphone/iPod  & headphones because what's life or travelling without a soundtrack.
10. Some christmas movies (The Grinch, Miracle on 34th Street). 
And of course, the in vogue traveller needs a chic Louis Vuitton carry-on for her puppy…